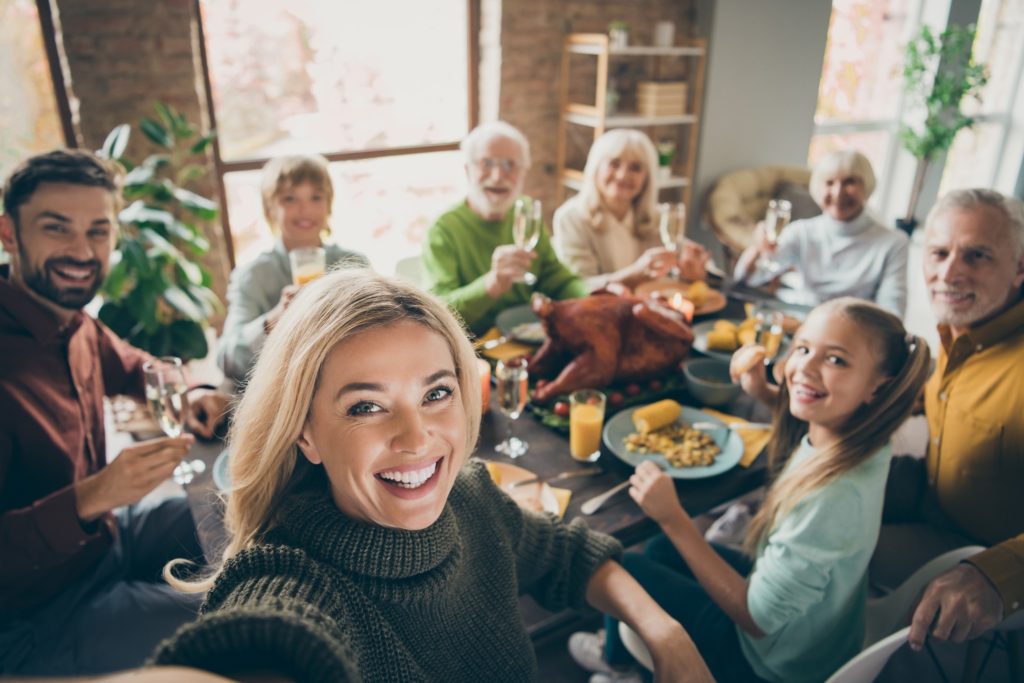 Whether you just got braces or are well into your orthodontic treatment, your teeth might not quite be straight yet. That doesn't mean you can't start being thankful now, though! In fact, focusing on all of the benefits that they provide can help keep you motivated throughout your time with braces. With Thanksgiving just around the corner, there's no time like the present to do so too. So, keep reading to learn four reasons to be thankful for straight teeth.
#1. A Healthier Bite
Since malocclusion can negatively impact your chewing patterns, resulting in indigestion and nutritional deficiencies over time, it's imperative that you align your teeth and your bite. Fortunately, braces can do both! Whether you have an overbite, crossbite, open bite, or underbite, your orthodontist will create a treatment plan that will gently guide your teeth to their ideal positions, improving the look and function of your smile simultaneously.
#2. Reduced Chances of Oral Health Problems
Crooked and gapped teeth aren't just an aesthetic concern; they can also increase your chances of developing oral health problems. That's because the unique crevices that misaligned teeth create can harbor plaque and bacteria that are difficult for your toothbrush to reach. Luckily, orthodontic treatment can straighten your teeth in as little as six months, reducing your chances of developing gum disease and tooth decay in the process!
#3. Less Wear and Tear to Your Teeth
Another problem that arises with misalignment is premature wear and tear. Whether it's due to teeth grinding, an uneven bite, or something in between, it's important to address it sooner rather than later. That's where braces come in! With a customized treatment plan, your orthodontist can create a balanced smile that helps keep your teeth healthy and strong for as long as possible.
#4. Improved Confidence
Naturally, one of the biggest (and most obvious) reasons to be thankful for straight teeth is the boost to your self-esteem. The positive impact might be difficult to imagine, especially if you've struggled with misaligned teeth your whole life. However, the confidence you feel will be noticeable, whether you're walking into a first date, a job interview, or a high school reunion!
From improved oral health and less wear to a boost to your self-confidence, there are numerous reasons to be thankful for straight teeth!
About the Practice
With two talented orthodontists leading the way, our top-rated team at Simply Orthodontics has helped countless patients enjoy healthier, happier smiles. Since we offer a wide range of treatment options – from traditional braces to Invisalign – we can find a teeth-straightening solution that works best for you too. If you want to learn more about the benefits of straight teeth or would like to schedule a consultation to start your orthodontic treatment, don't hesitate to visit our website or call (508) 757-3173.