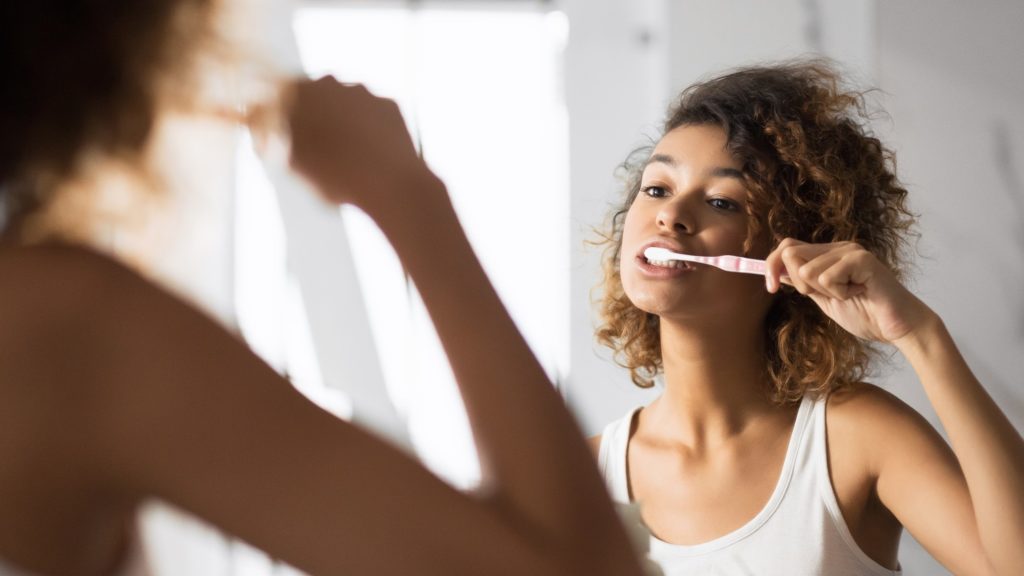 Did you recently get braces? Congratulations! Thanks to advancements in the field of orthodontics, straightening your teeth is more comfortable and convenient than ever before. Of course, there are still a few adjustments you'll need to make to your day-to-day life, including tweaking your oral hygiene regimen. Luckily, this doesn't need to be difficult or time-consuming. In fact, here's a quick guide to easily brushing and flossing with braces!
How To: Easily Brush with Braces
The first step to easily (and effectively!) brushing with braces is removing any orthodontic accessories, like rubber bands. From there, use a soft-bristled toothbrush and toothpaste to gently clean each tooth, scrubbing each bracket and wire in the process. After about two minutes, rinse your mouth with clean water and examine your teeth and braces. If you see any lingering food particles, make sure to remove them.
How To: Easily Floss with Braces
Flossing with braces takes a bit more effort. Don't worry – there are several tools that can help make this process much more seamless. Oral irrigators, for example, use a pressurized stream of water to remove debris. They are both effective and incredibly easy to use, but make sure to get a quick tutorial on how to use them beforehand since there is often a bit of a learning curve at first. You can also use pre-threaded floss (instead of the traditional kind) to carefully clean between each tooth. Ultimately, the option that's best for you is the one you'll actually use!
5 Additional Oral Care Best Practices with Braces
Brushing and flossing are two crucial pillars of oral hygiene. Of course, keeping your teeth decay-free and your braces intact requires a few other best practices, including:
Visiting your dentist every six months for a dental checkup and cleaning
Keeping your consumption of sugary foods and beverages to a minimum
Abiding by the dietary restrictions, like no gum, hard pretzels, or peanut brittle
Avoiding unhealthy dental habits, like nail-biting
Drinking plenty of water throughout the day
At first, brushing and flossing with braces may seem like a bit of a hassle. Fortunately, with practice and the right dental care tools, you'll be able to complete your oral hygiene routine efficiently and effectively!
About the Practice
With Dr. Ben Smith and Dr. Sam Alkhoury leading our team at Simply Orthodontics, patients can achieve the healthy, happy, and gorgeous smiles they've always wanted! Since we place an emphasis on patient education, you can trust that we will happily share all of our tips and tricks for seamlessly transitioning to life with braces as well. If you want to learn more about how to care for your smile during orthodontic treatment or you'd like to schedule an appointment, don't hesitate to visit our website or call (508) 757-3173.