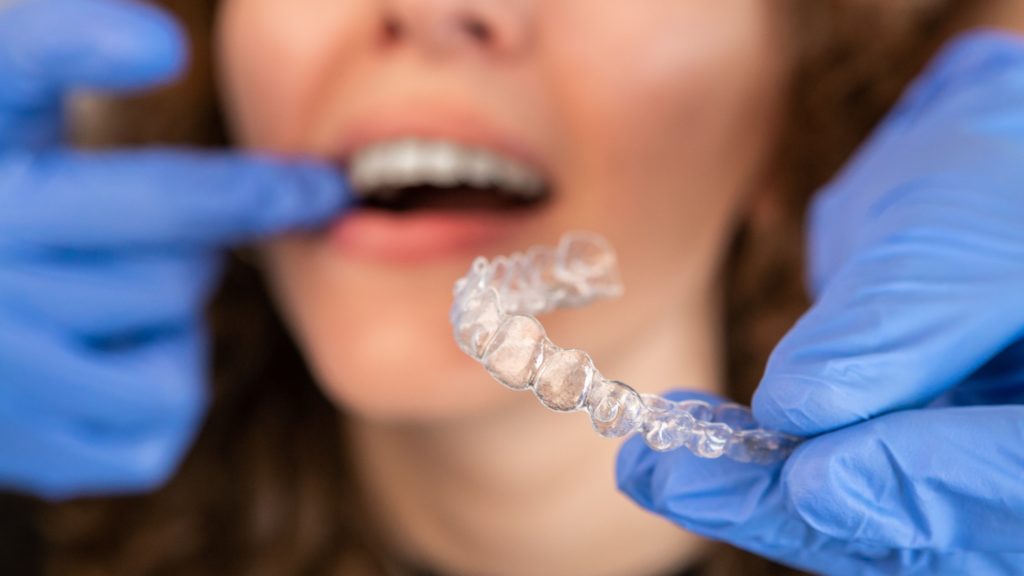 At your appointment, your orthodontist will show you how to properly put on and take out your trays. Of course, once you get home and you have to do it on your own, it doesn't seem so easy! Don't panic – your Invisalign will come out. In fact, with a few helpful tricks for removing clear aligners in your back pocket, you can do so with ease. With this in mind, keep reading for some must-know tips.
Tip #1: Take a Deep Breath
After a few minutes of struggling to remove your trays, you may begin to panic. Naturally, this will only make carefully taking your aligners out even more difficult. So, take a break and a few deep breaths if you need to. When you're ready, try again. Remember, your trays will come out!
Tip #2: Don't Sip on Cold Water
In short, sipping on ice-cold water can result in your trays feeling more rigid. So, do your best to opt for lukewarm water beforehand. It's also beneficial to use clean, dry hands since this will help you get a better grip on your aligners.
Tip #3: Work from the Back of Your Mouth to the Front
When you're ready to remove your aligners, it's best to work from the back of your mouth. With your fingers, lift the trays off of your molars (one side at a time). Then, slowly work your way toward your front teeth. If you have a lot of attachments, then you may find it helpful to focus on the easier sections first. If you're having trouble with one area, try lifting away from your tooth to help get the tray over the attachment.
Tip #4: Switch to Your New Set of Trays at Night
This tip takes some planning ahead, but many patients find it helpful. In short, switching to your trays at night allows you to sleep through when they feel the tightest and most uncomfortable. By morning, they will be slightly looser, allowing you to remove them more easily.
In no time at all, you'll be removing your aligners with ease. In the meantime, you can use the above tips to take them out without the stress!
About the Practice
Throughout the years, our team at Simply Orthodontics has learned quite a few tips and tricks on mastering life with braces. And we're happy to share all of them with you to make your treatment as smooth and stress-free as possible! At your initial consultation, we'll show you how to easily remove your clear aligners, and we'll answer any questions you have at your follow-up appointments as well. If you want to learn more about life with Invisalign or you'd like to schedule an appointment, don't hesitate to get in touch with our team via our website or by phone at (508) 757-3173.